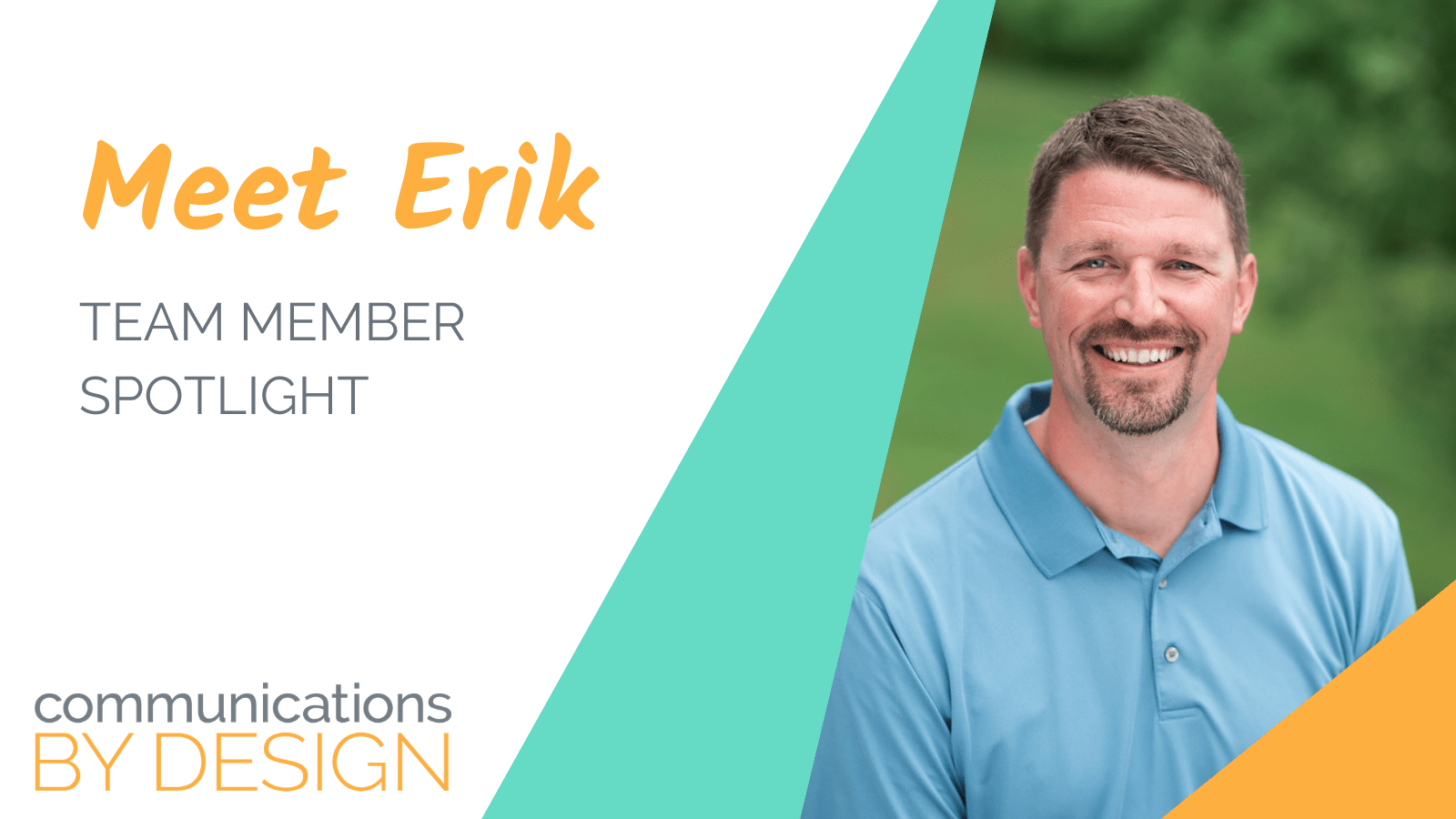 What's your role at Communications by Design?
Strategic Project Coordinator
So what does that mean? 
I work with school district administrative teams and teacher groups to develop their instructional technology vision and plan which could involve instructional practices, skills for students, end-user devices, classroom technology, and district-wide online programs.
What do you like about working at Communications by Design?
Because I have the chance to work with so many educators, I learn so many great practices and can share them with other districts and teachers to help them improve their craft.
How long have you worked here? 
Almost 10 years
What kind of work did you do before this?
I was a 6th grade teacher in Forest Hills Public Schools, teaching math and science.
What do you enjoy doing when you're not working?
I enjoy being outdoors, camping with my family all year rounds. We even camp in the winter for Boy Scout activities.
What's a book you've read recently that you recommend to others?
Powerful Teaching: Unleash the Science of Learning has some strong research and practical strategies for educators to implement and affect learning for the better.
Which cartoon/TV/movie character would you most like to switch lives with?
Ironman/Tony Stark. He has a cool suit that allows him to fly and shoot and he's got the coolest tech.
What would you eat for your last meal?
A ribeye steak at Ruth Chris with sweet potato casserole
Like these ideas? To learn classroom engagement strategies that make the most immediate impact, we recommend checking out our program, "Fostering Student Engagement."
Learn More >