Have you met our newest team member, Aram?  He's been a rockstar design engineer and project manager with us for over a year now!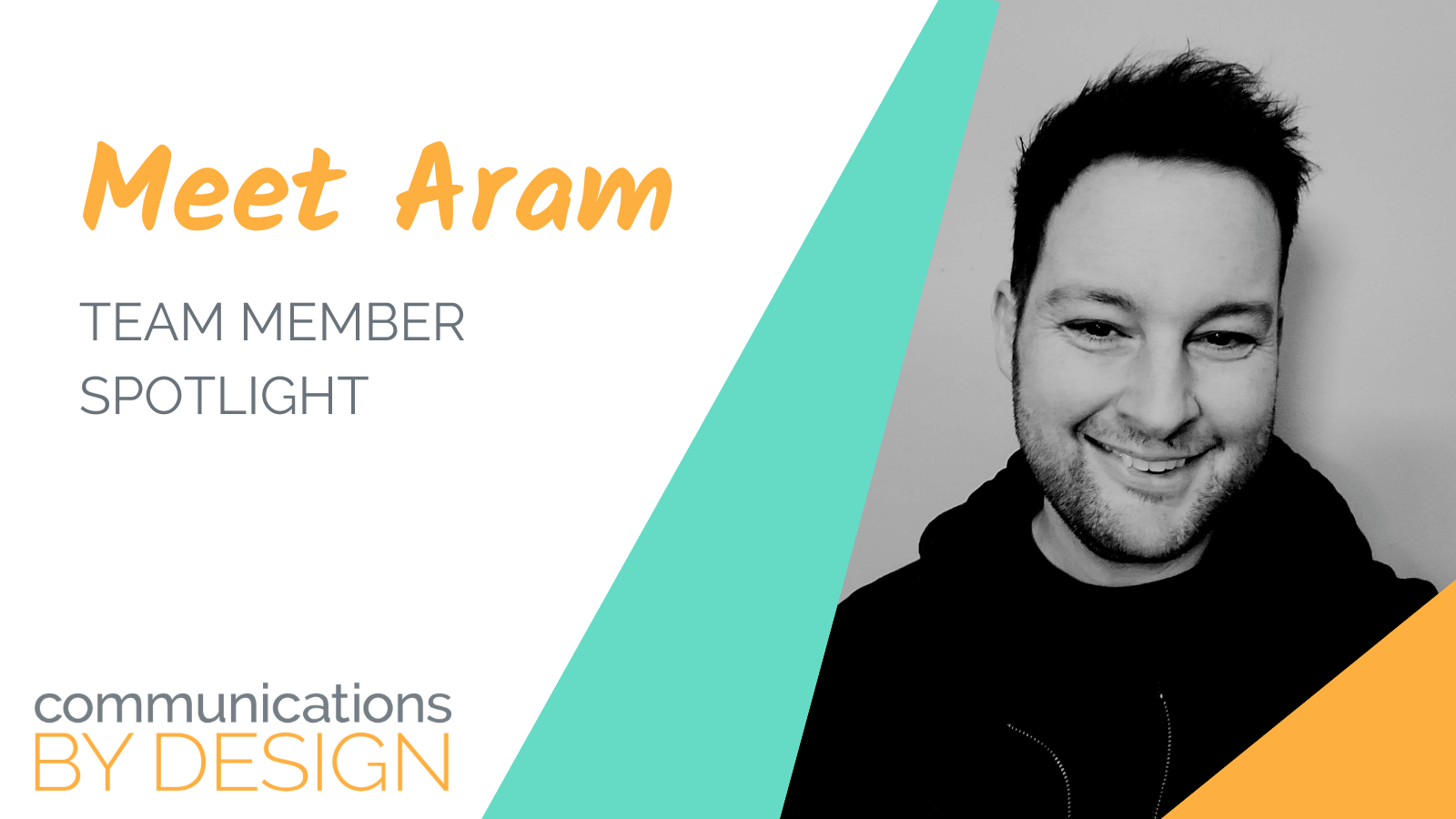 What's your role/title at Communications by Design?
Design Engineer / Project Manager
On the Design Engineer side, I design technology systems for our clients. With every project, I listen to each need and want of our client so that I can thoughtfully create a design that everyone is going be excited about. While managing a project, I establish active, ongoing communication with clients. I want them to feel like they are in good hands and that their needs are being taken care of, the budget is being adhered to, and deadlines are being met.
What do you enjoy doing when you're not working?
I love art of all kinds: film, music, literature, paintings, you name it. Outside of work you'll probably catch me reading, painting, playing guitar (or trying anyhow!)
Tell us about your family:
My wife, Jessica and I have been married for 15 years. We have 3 boys so life can be a little crazy at times, as you can imagine. Adlai is 14, Jonah will be 12 this summer, and Charlie is 9. To add to the craziness, we also have our dog Bates, cats Winston and Chester, and a green tree frog named Ivy!
Like these ideas? To learn classroom engagement strategies that make the most immediate impact, we recommend checking out our program, "Fostering Student Engagement."
Learn More >